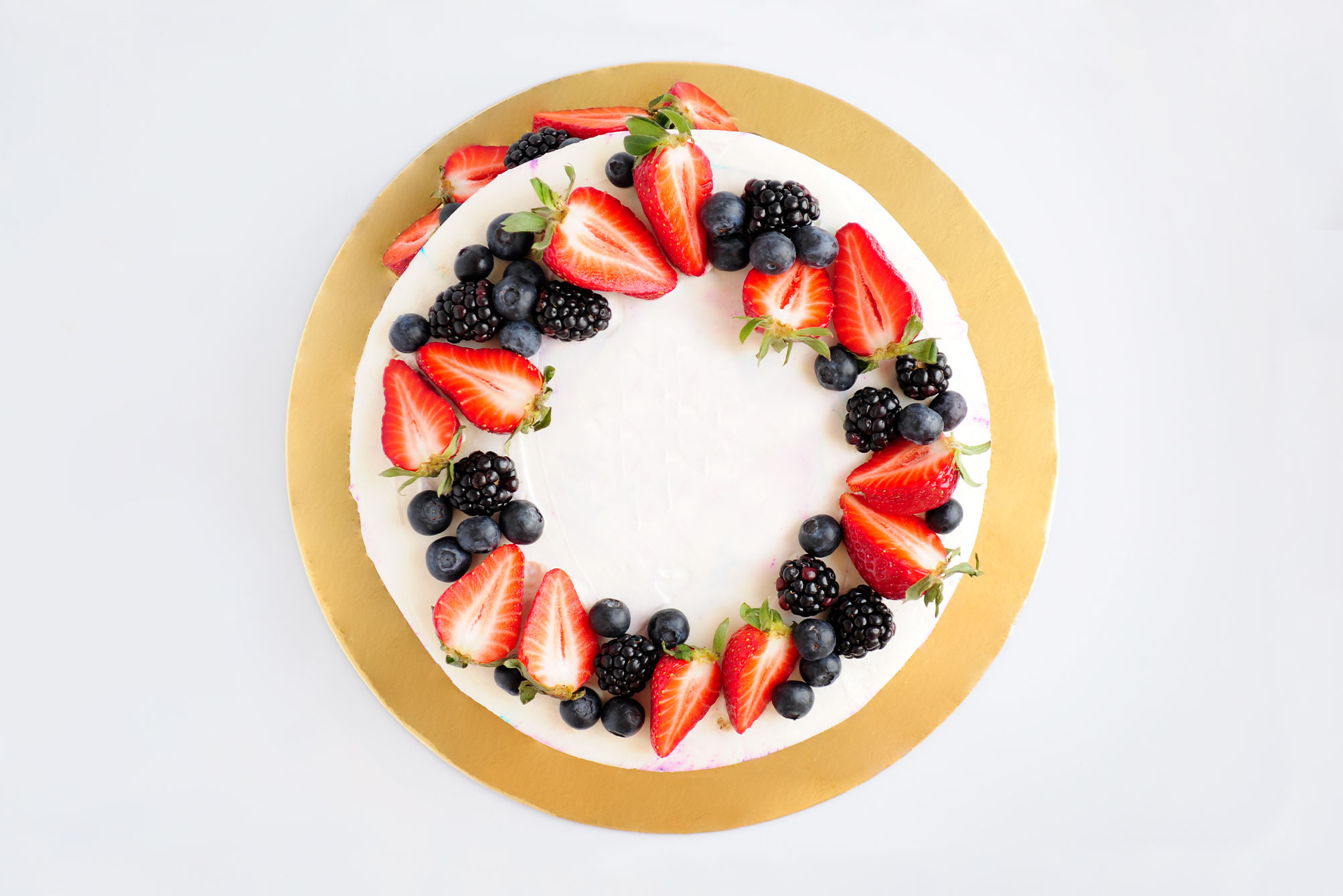 Cream cake with berries
A fresh, tasty and quick recipe, perfect to be served on an elegant Novacart golden cardboard disk.
Ingredients:
8 oz of cream
3.5 oz of strawberries
3.5 oz of blackberries
3.5 oz of blueberries
4 eggs
Sugar
Icing sugar
00 flour
Preparation:
Start by whipping the egg whites with sugar, until you obtain a homogenous mizture. Once ready, the egg whites must mixed with the yolks, previously mixed with sugar.
Now add the sifted flour to the mixture, stirring delicately.
Grease and bake a cake mold, then cover it with baking paper. Pour the mixture into the mold and bake in the oven for about ten minutes at 170 degrees.
While the cake is baking, whip the cream with icing sugar and let it cool down in the fridge.
Take the cake out of the oven and let it cool down before you remove the mold. Decorate with whipped cream and berries as you like.
You can make this cake even more effective by serving it on a Novacart golden cardboard disk. This support for cakes and other types of dough is resistant to food fats and is perfect for an impeccable final presentation thanks to its elegant design.