Heart-shaped raspberry mousse for Valentine's Day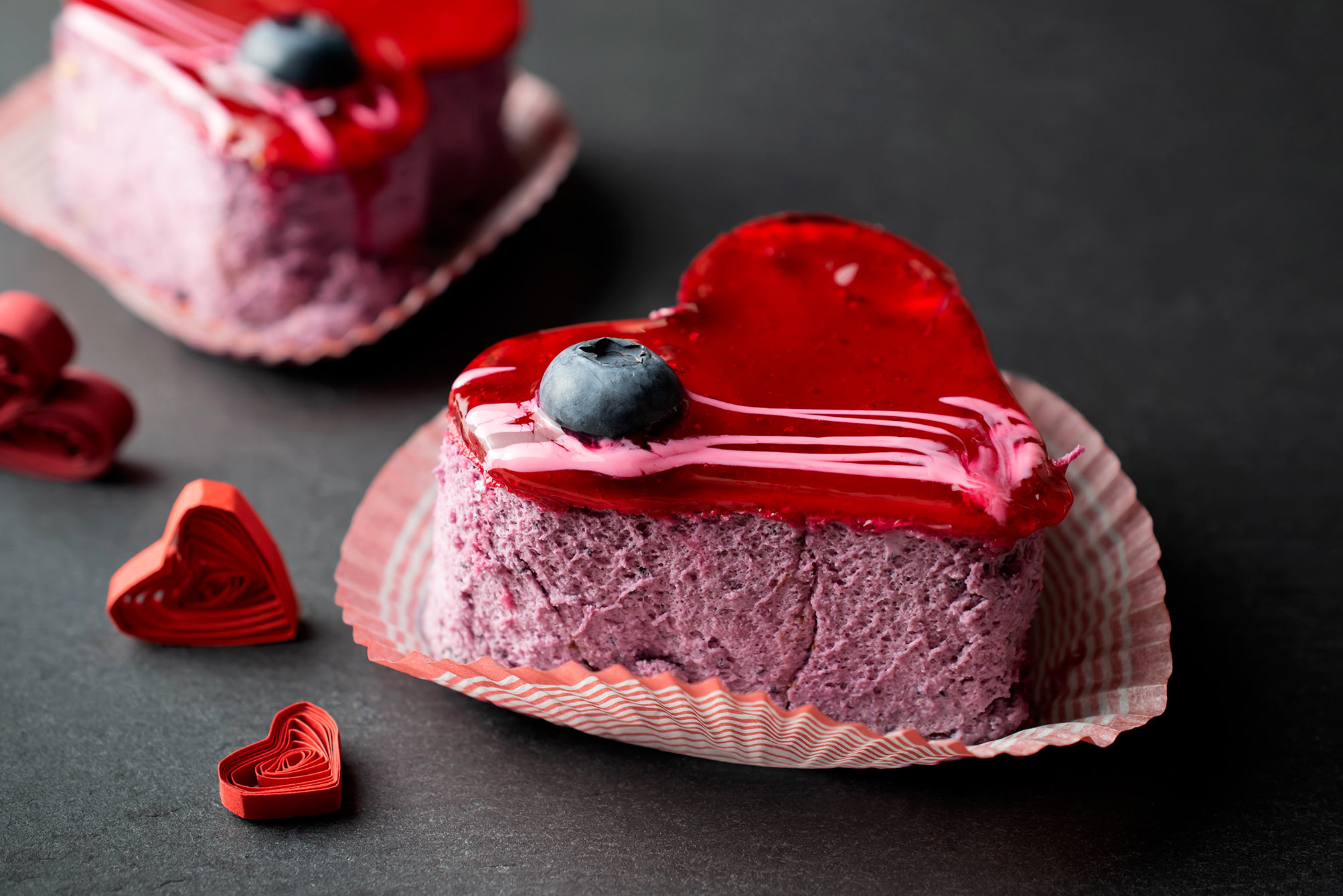 Heart-shaped raspberry mousse for Valentine's Day
A special recipe to surprise your partner on Valentine's Day. Delicious and light, it will seduce even the most demanding of lovers.
Ingredients:
6.5 oz heavy cream
15 oz fresh raspberries
5 oz sugar
5 oz water
½ lemon
Gelatin
Preparation:
Valentine's Day is the day of love, so take some time to prepare a soft and delicious Valentine's recipe and surprise your significant other! This raspberry mousse has a delicate pink color which comes from the berries, and its taste is sweet but not overly sugary.
You can prepare two heart-shaped mousses to offer as a dessert at the end of a candlelit dinner: here is how to prepare this romantic recipe with just a few, simple ingredients.
Wash and clean the raspberries, then blend them with the lemon juice with a mixer
Sift the raspberry purée with a sieve and get rid of all the seeds 
In a small pot, mix the water and the sugar and boil it for 10 minutes until you get a sugar syrup
Turn off the heat, then add the gelatin (either animal or vegan), then wait for the mixture to cool down
In a bowl, mix the sugar syrup and gelatin with the raspberry purée, then put 1/3 of the mixture in a different bowl and let it cool down
Whip the heavy cream and then add it to the 2/3 of the raspberry mixture, combining all the ingredients
Use a heart-shaped mold and put the cream and raspberry mixture inside, then put it in the fridge for about 1 hour
Take the mixture and pour the remaining raspberry jelly, then leave in the fridge for at least 3-4 hours
Decorate with whipping cream or fresh berries.
Novacart product used: PIR. PASTIC. 94X19 | Display baking cup in paper
To enhance the final presentation of your dessert, you can use our Novacart pure cellulose paper cup. This product is ideal for presenting your mousse, it's recyclable, biodegradable and it can also be custom made upon request.